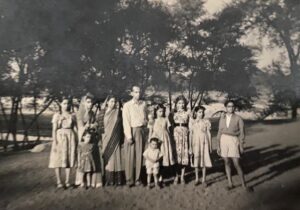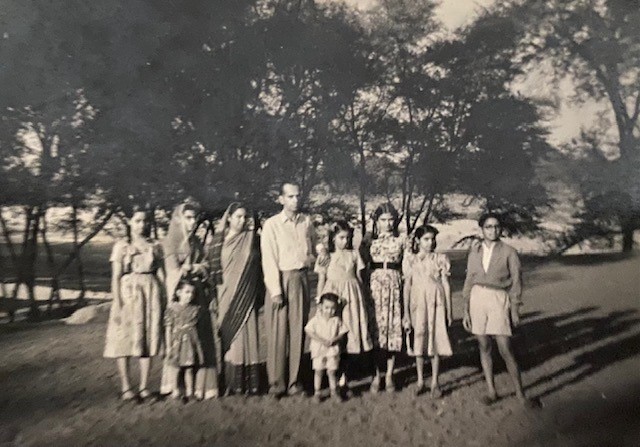 After reading my book Bapaji and Me, my dear friend suggested I write a blog on grandparents and joint families in Indian Culture.
In Indian cultures, Grandparents and Joint family are intertwined and glued together.
Grandparents are the Guardian angels that give you boundless love and you can do no wrong. They are the Megamillions for life that no riches could buy. You are lucky to love and be loved. Uncles and Aunts are like 2nd parents.
An introduction to Joint family history in India
In the 1940s when I was a kid in India, Joint Families were the norm. Three generations living under the same roof and one Kitchen. Later as time passed and families enlarged, there were many still living in the same house with separate kitchens. This is no longer common, and more similar to the the U.S.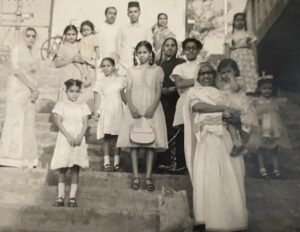 My own Life Story.
Turning back the pages of time I was fortunate to enjoy the upbringing by my Grandparents my parents and in company of Aunt BHEN (who was like a big sister to me) and Uncle Chachaji. Bapaji was the family Martyr and most admirable. Ba, my grandmother,  I was her heart and soul. Bauji, my Dad, was the CEO. Chaeeji, my Mom, carried on her shoulders the total household responsibility with grace and patience starting at a young age and she continued forever with patience and grace. The Fun loving company of my brothers and sisters was very memorable. Chachaji , my Uncle, was fun loving with many hobbies. As a family we had our evening dinner together. We started with Bauji, the mastermind talking and educating us on the current events of the day, times of India and World News. Chachaji talked about Filmfare Magazine and BollyWood (India's version of Hollywood]. Of course Cricket, the Favorite sport, was always in the news. After Dinner was our Bed time story with Bapaji.  He was our The Learning Express..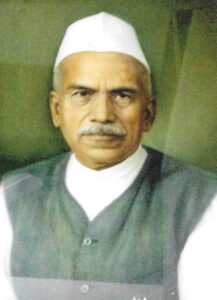 He had the magic. He had us concentrated in a very exciting manner with real practical example. His stories were simple, educational putting learning on a platter about our Ancestors, heritage and legacy and sharing his experiences with himself changing with times..
Learning small things and small moments even resonate today. His valuable teachings of empathy  humility and respect were pearls of wisdom that were imbued in my  childhood.
Fun time
Sundays were local outings with family picnics and visits to local recreations .Summer Vacation were always something to look forward to. It was our own Summer Camp. Vacation in the hills and Beaches. Of course we were altogether  even at home, enjoying  pastimes of playing cards, board games Monopoly and more. Bapaji also participated. Outings to the beaches collecting shells going for Hiking and horse riding. Memorable with simple family pleasures and togetherness.. We had our own Camaraderie.
Our Highlight was 1954 vacation in Kashmir. Mega Family Vacation.
Chapter Four of Bapaji and Me 
In 1954, we took a dream vacation to Kashmir. Bauji was in charge of planning the six-week long trip, and he had to coordinate with many people, including the chef from our office and Bhen and her infant daughter. Our excitement knew no bounds. Visiting Kashmir was like visiting a foreign country: it was nicknamed  "the Switzerland of India"; poets called it "heaven on earth"; it was even a favorite location to shoot movies. First we took a twenty-four-hour train ride to Delhi; then we got on a different train and rode for another twelve hours to Pathankot. We spent the night in Pathankot and rode a bus for sixteen hours to Srinagar. Our route took us through the Banihal Mountain Pass, where we pulled over to grab a little snow leftover in the shade of a tree—my first-ever encounter with snow! Despite the long journey, we were excited when we reached Srinagar, the capital of Kashmir. It lived up to all our hopes and expectations: sunny, seventy degrees, and breathtaking scenery of mountains, rivers, gardens, and lakes. Even as a teenager, I was in awe of the gardens Nishat, Shalimar, and Chashme Shahi, with their spectacular waterfalls and unsurpassable beauty. The lakes teemed with a variety of boats, some for transportation, others for living in—mobile hotels and homes with full amenities. We went sightseeing on especially small boats called shikaras, similar to gondolas, that were oared by men and women dressed up in colorful attire. We stayed in a big house Bauji had rented in the suburbs; it had a beautiful garden full of roses and fruit and nut trees and bushes—cherry, strawberry, apple, almond.
Joint Family virtues ingrained in Bhen and Jijaji: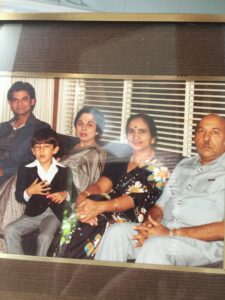 My aunt Bhen was married and had a baby daughter and she joined us. Later her husband  Jijaji joined us and brought 2 cousins our age with him as hey had lost their Dad. What a thoughtful gesture. We welcomed them and we all had fun. This was a generous example of Joint Family from Bhen and with her husband at her side. Bhen , of course,  I always admired and thought of her as  a Living Angel. Her sister-in-law could not get pregnant after having their own family complete with  kids,  they both decided for Bhen to get pregnant and gift the baby boy to her sister in law. This young man was adopted with love of 2 parents. Today he puts a photo on his profile with his brother. Two  brothers, separate mothers.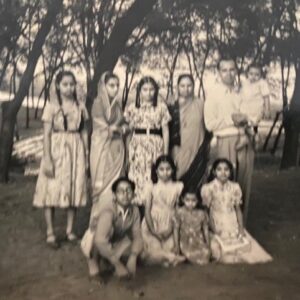 My Precious gift on my 75th birthday from Chachaji (Of course his wishes were always special but this was extra special) He wished me and said capturing his memories he remembered  the day i was born .He was on his way to school. After school he did not eat lunch and came straight to the hospital to see me .He gifted me a coin  in my hand  that was his lunch money Imagine a 9  yr old boy sacrificing his lunch. This left me full of gratitude So lucky to be a part of a loving Joint Family . Example of the values of a Joint family.
Chachaji married Auntyji and She joined our joint family under one roof one kitchen. She assimilated with us like milk and water  once mixed cannot be separated. Zorastrian saying by Immigrant to India. She was a loving's Aunt to me and my friends . One of my childhood friend Ragini's  sweet 16th birthday she knitted a sweater for her. What a precious and generous deed.
Chachaji and Auntyji support after Bauji and Chaeeji were gone a shoulder to lean on. For Mohit's wedding their presence from India was a precious gift, it was mesmerizing. She was the rudder with her expertise in wedding traditions and rituals with full trust and respect from Mohit.
Of course there are merits and some demerits in a joint family life. You disagree but there are no disagreements. There are challenges and compromises. Some facts that seem within your reach may prove very elusive to conquer. Sharing is very crucial and at times sacrificing but gives you satisfaction you tried. Learn to strike a balance but not punitive. There were issues time to time, but they are contained and solved amicably and not cascaded. Defining Joint Family is not always your birth family. When you marry your in-laws , they are your joint family.
At work in the Operating room you spend more time than at home and they are your hospital family.
Lessons learned. 
After marriage My definition of my In-laws was they were not Raj's family but our Joint family Giving them the same respect and accepting them as our family was effortless  for me  due to my upbringing in a joint family.
Luckily Raj adopted  and shared the same philosophy with my parents and we were blessed together for a wonderful  married life.
Values and perspectives learnt guided me in my profession and dealings with colleagues.at my Hospital Family. One compliment from a former colleague I treasure and feel honored. He said to me Sadhna What I like about you is not what you say but how you say absolutely indebted to him.
Our Son Mohit was lucky to enjoy time with his Grandparents briefly during our visits to New Delhi.  My parents, Bauji and Chaeji's frequent visits here were also a great bonding for Mohit. He had frequent discussions with Bauji regarding the English language. Bauji 's English was different as we speak American English.  Mohit sometimes wouldn't understand and would just say "I will check with my mother when she comes home. " With Chaeji she would agree everyday to repair his favorite blanket that was shredding. Chaeji would never had done that for me.
The family photos are black and white from the 1960s, but they are my colorful memories in my Heart forever.
Word of suggestion:
Not everyone is lucky to have a Joint family today. Whenever you find loving neighbors or older friends, you are fortunate!  To have a wonderful and caring bond, will reward you with beautiful memories. Small moments with good values and thoughtful suggestions will help you appreciate your life!